As Canadians, we should be very proud of the remarkable Interior designers we can call our own. Sarah Richardson is just one of my favourites who has branded herself very well with her various TV shows. She also keeps busy with her growing collection of signature product lines including indoor and outdoor furnishings and her own colour collection with Para Paints.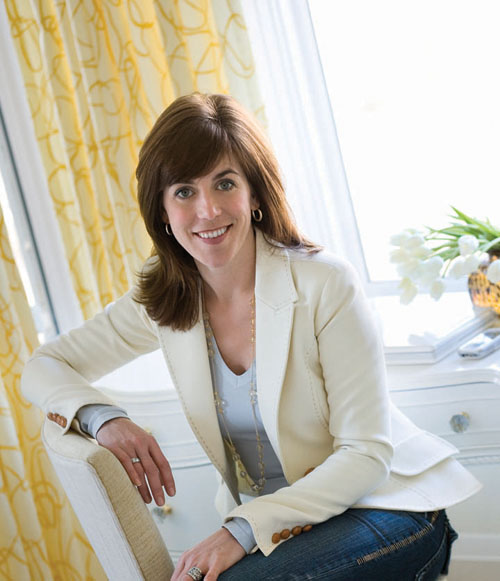 One of the things I love about Sarah is her incredible ability to mix and match patterns within a space. The scale, colour & designs of patterns she combines always complement one another - even if at first glance the swatches can sometimes seem a bit busy or questionable. In the end, her choices always look fabulous.
I recently added Sarah to
my Pinterest Board titled 'You inspire Me'
. Although I (like 99.9% of all other professional decorators) am not entirely happy at how easy she makes my job look in a half hour TV show, it's her passion, creative ideas and personality that inspires me.
Without further ado, here are my top ten picks from
Sarah Richardson Designs
that I find flawless and stunning.
1) Sarah's Living Room
2) These next 2 rooms are from my 'Look Book' that I sometimes show to clients to get a feel for what they like and don't like. Everyone always loves the look of these designs.
3) Serene bedroom in blue grays.
4) Bright bedroom with a funky headboard and colourful
accent wall
.
5) Sarah's cottage kitchen
Sarah often paints second hand furniture to give an item that 'new style meets old world feeling' that I love so much. In the above photo of her cottage kitchen, she's used old wooden boards and incorporated them into her kitchen cabinetry. The painted green bench and rustic table are great additions to this space that really help give it the 'cottagey feel'.
6) Lovely living room with a soft colour palette
7) Beautiful Bathroom
8) This dining room is kept bright and light with the large windows and massive mirror
9) Living Room
10) Cottage living room, such beautiful view - inside and out.
Sarah frequently searches antique markets and consignment stores for secondhand treasures just waiting to be reclaimed into her stunning designs. Here is a picture of her and sidekick Tommy Smythe at a
Christies
Spring Antique Show.
If you want to see more great room designs from Sarah check out her gallery of photographs in the portfolio section on her website:
http://www.sarahrichardsondesign.com/
.
Thinking of updating your space and want professional advice from someone with just as much passion for decorating as Sarah? Contact me, I will help you make your dreams for your home a reality. E-mail me at:
claire@creatingcontrastdesigns.com
.